(Yet Another) Stand Alone WSPR Beacon Project
( Last Update 2012-4-08 )
The project has been abandoned for now due to lack of time and interest.
This project is a stand alone(no PC) 2 Watt WSPR beacon designed with the idea to be solar powered and unattended in remote or mobile location. The following features are implemented:


Plugin Band modules consisting of a 2 Watt class E amplifier and harmonic filter allow band change.

Band modules are autodetecting so frequency is automatically selected.

Current bands are 160m through 10m. Custom Frequency Modules could possibly be made up to 200MHz.


Built in GPS receiver for position and time information.

TXCO reference to allow days of operation without GPS signal.

Setup using RS232 terminal.

Settings saved in non-volatile memory.

Grid Square automatically created from current GPS location.


Built in VSWR circuit for initial tuning and antenna monitoring during operation.

Various status LED's and switch for selecting tune mode, setup mode, boot mode, etc.

Firmware update using RS232 serial port.

GPS antenna current monitor circuit for 5V or 3.3V active antennas.

Board fits in Hammond 1455J1202 (120 x 78 x 27 mm) enclosure.

Ver 1.01
Preliminary User Manual
Rev 2
WSPR Beacon Schematic
Rev 1
WSPR Beacon PA Schematic
Rev 1.01
WSPR Beacon Firmware Source Code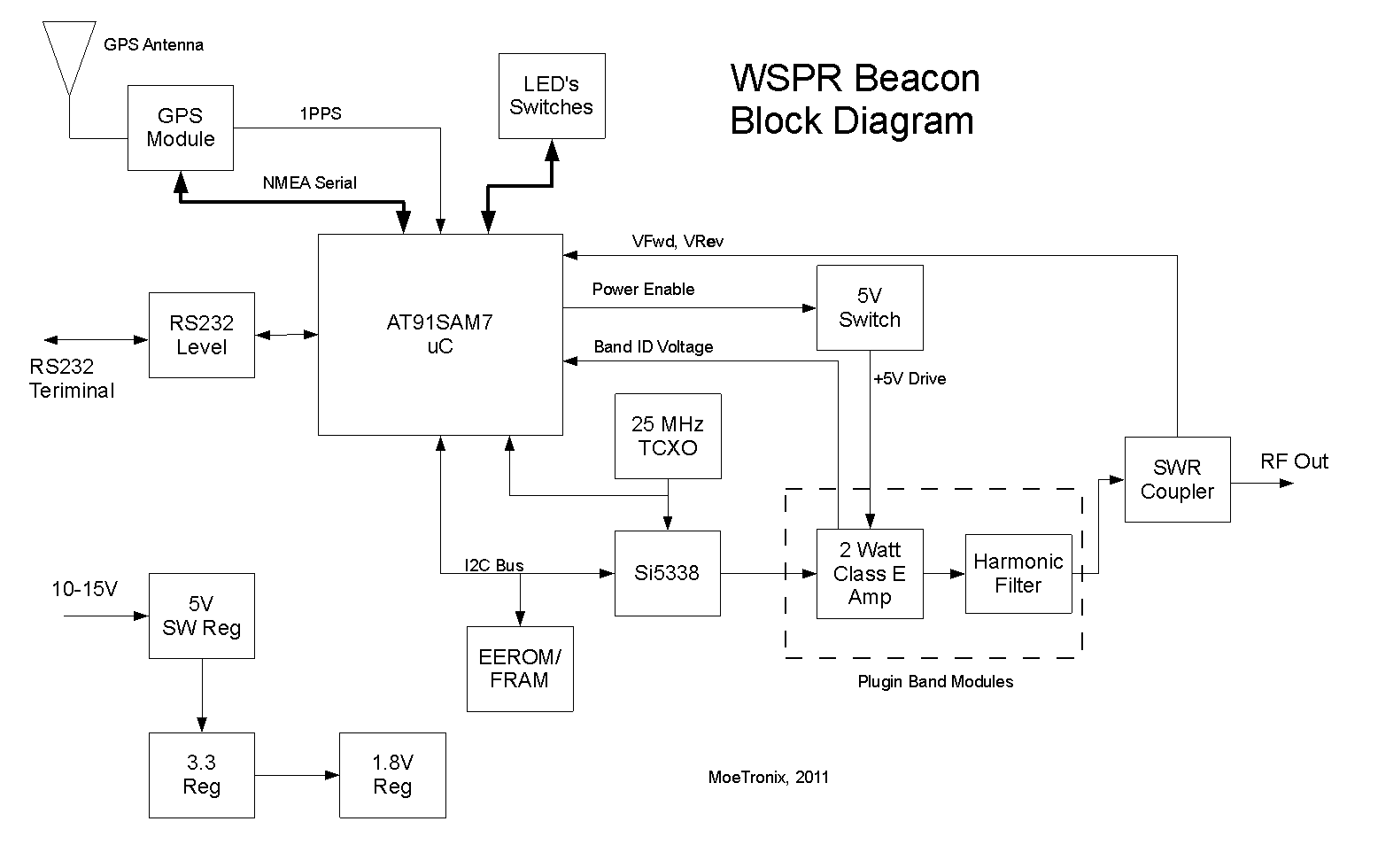 Key Components:

Initial Prototype board set: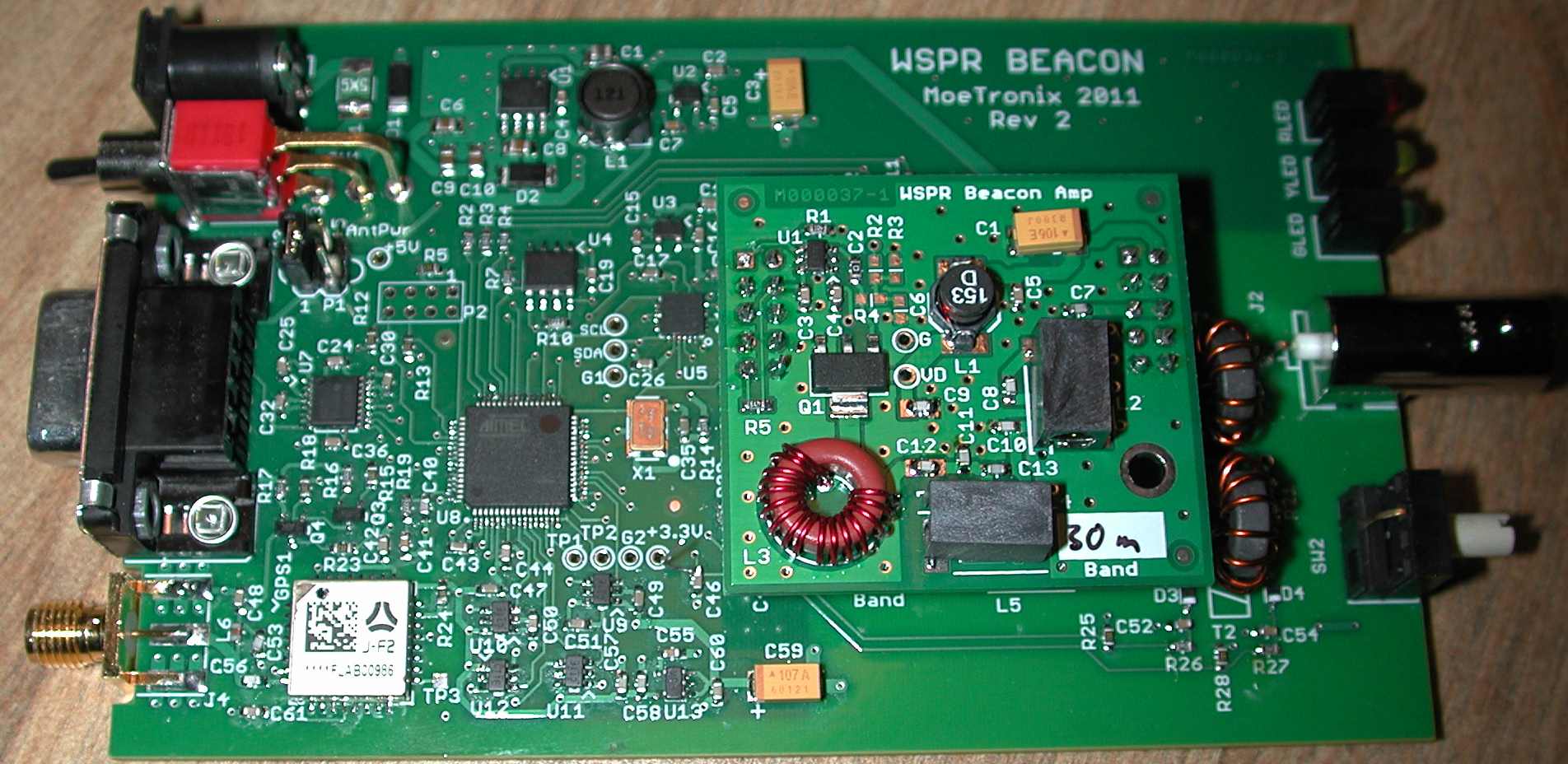 Band Module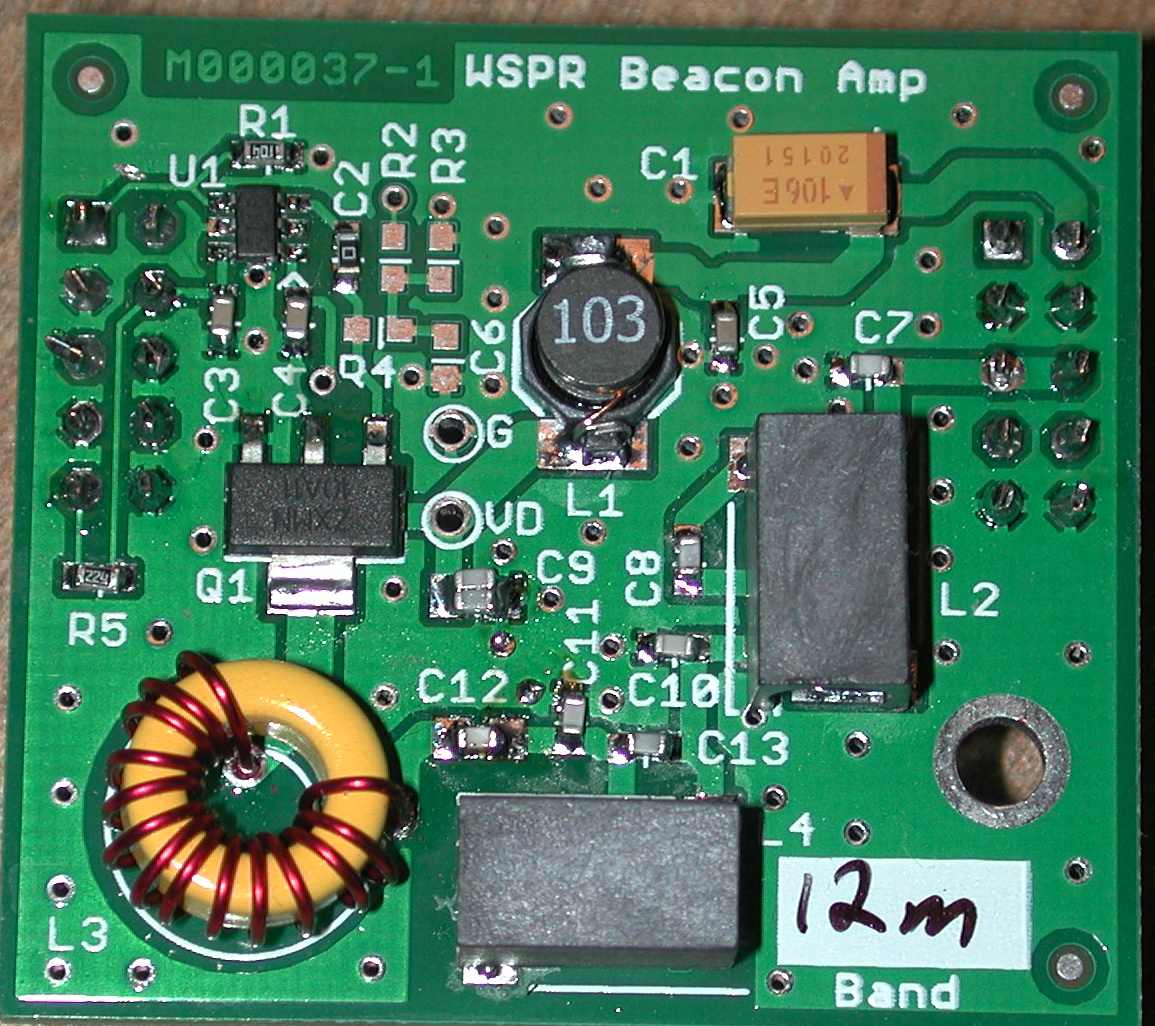 Main Components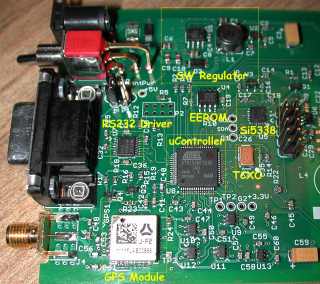 Click on for larger Image




Typical Spurious Output Plot in 1MHz bandwidth.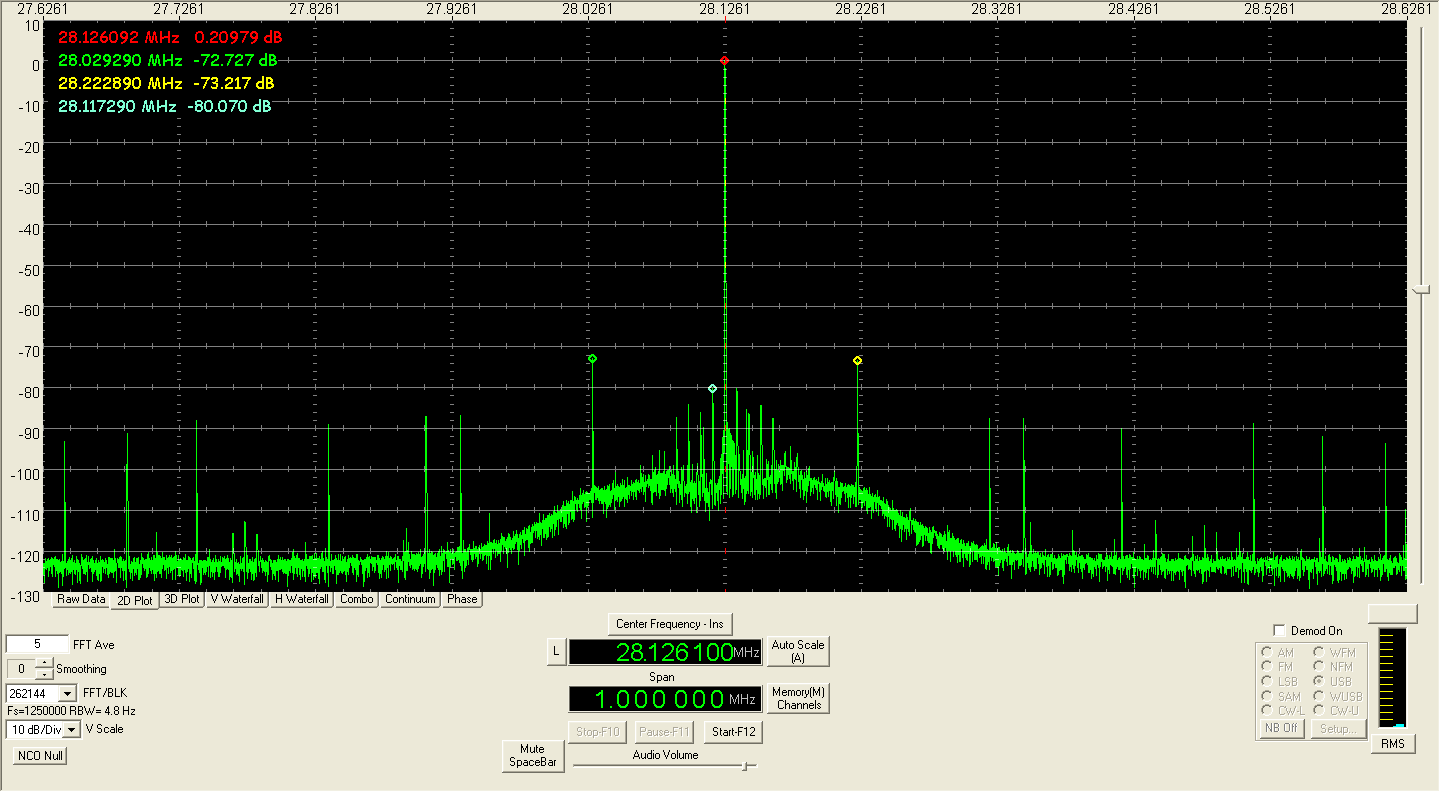 Typical Phase Noise Plot in 100 Hz bandwidth.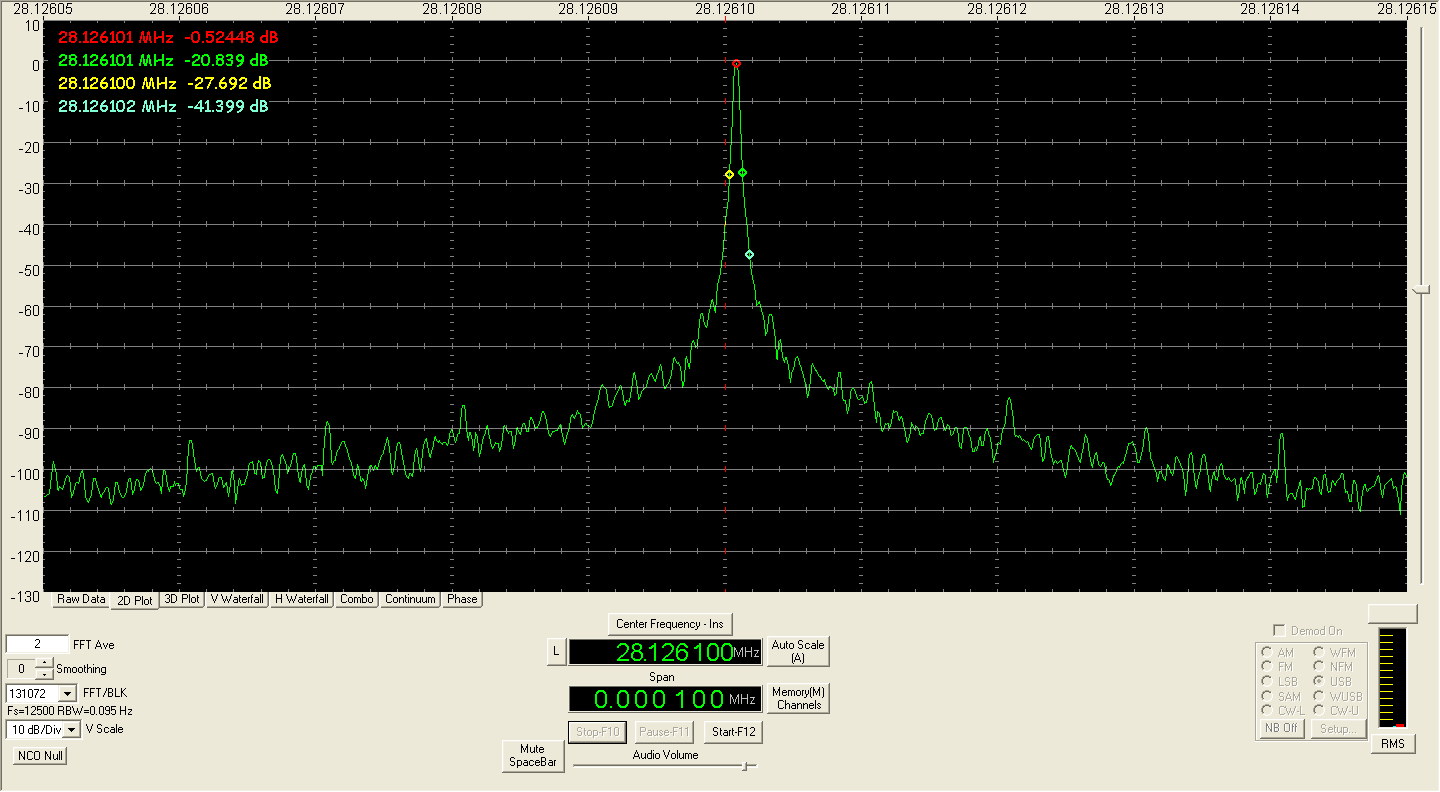 Harmonic Plot of 20m
(Since LP filter is >60dB, these harmonics may be generated from inline coupler diodes or coupled from the module connector power pin)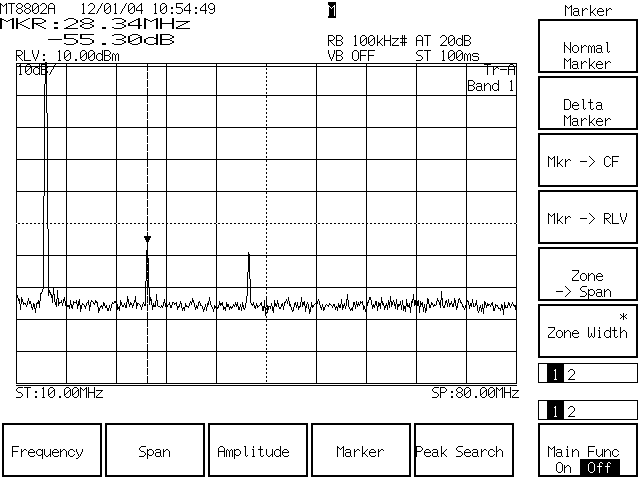 Harmonic Filter Sweep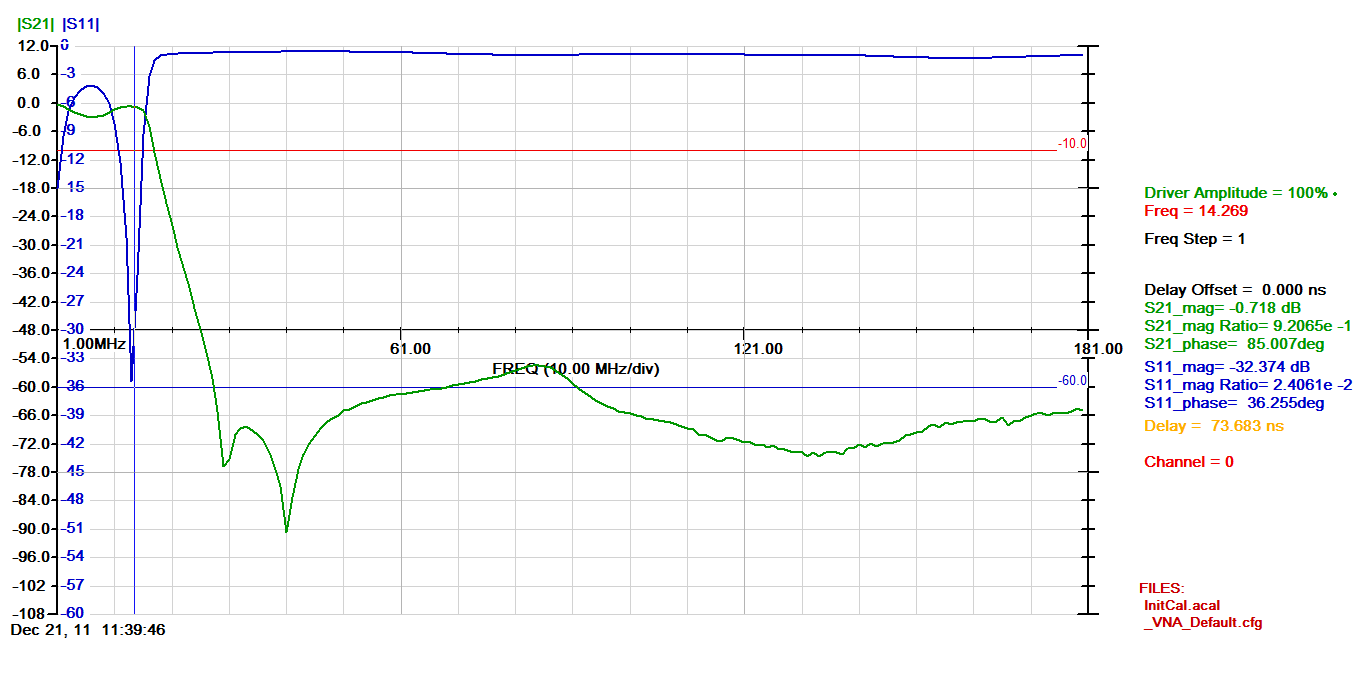 RS232 Serial Terminal Session
Overnight Testing Beacon on 20m with Vertical Attached to Deck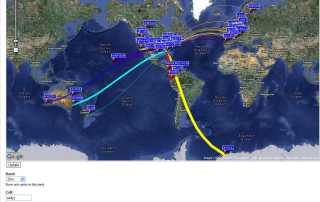 Click on for larger image

Current Status:

Fully functional prototype from 40m to 10m.

160m and 80m PA modules awaiting different filter inductors.

Second unit is built so another tester can evaluate.
Issues:

No way to power down the Si5338 chip so it is drawing ~50mA when not transmitting.

High VSWR while tuning sometimes gets the GPS module in a state where it doesn't output the 1PPS.

160m and 80m filter needs higher Q inductors not obtainable with SMT parts or perhaps less filtering.

Due to toroid use, manufacture of this board would be too expensive for hobbists.

Due to very small SMT components , hand building is very tedious so not very useful as a kit.
Next Steps:

Find proper filter inductors for 80m and 160m. May have to be toroids.


Consider new pcb with minor changes such as a means to power down the Si5338 and monitor input voltage.

Document design, drink a beer and move on the the next idea.